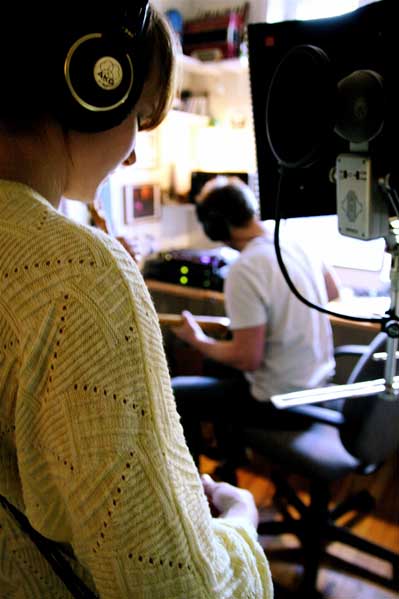 Finally, on Monday our new album is out. We really hope you will like it.
More on 'This Is What You Get' here.
Meanwhile, we are practising. And practising.
Erik, the drummer, is going to be a father any day now, so we will have to do without him on the shows next week (Parkteatret, Oslo Monday and Tromsø on Friday).
The photos are from Jo's, where we have been doing the pre-production. We will do a much more basic sound, more stripped, Anja joins in on guitar, Ulf has a new sampler etc. Should be a nice treat – if we can deliver the goods!