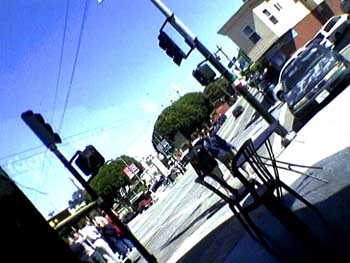 Just a short update from San Francisco – we played yesterday, which was great fun, in a slightly odd setting, though (Norway Day, which is not very rock'n'roll). We spent Friday in a small wine bar run by a massive Flunk fan, drinking champagne and finishing off the evening in a rather surreal sushi restaurant…
Now we're off to LA in half an hour, playing Hotel Café tomorrow night.
Oh, and the picture is from Lombard Street in SF.