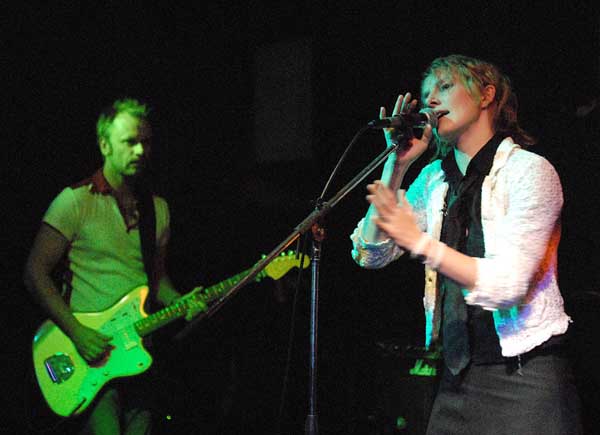 (Click on photos for high resolution version)
Flunk played live in Belgrade last weekend. Good fun, even did a radio show on Sunday.
Here are pictures from the show. Support band was the very amusing Swedish singer/songwriter Karl-Jonas Winqvist and his band. MySpace site here. He's also in a band called First Flower Power – in fact the band all looked like the cast of brilliant Swedish director Lukas Moodysson's hippie movie Tilsammans (Together).
Other news? Well, we're working on the album. Hopefully it's finished by christmas. And it will – if all goes as planned – be out on April 30th next year. It's going to be called Common Sense.
And oh, apparently See Thru You (off the For Sleepyheads Only album) appeared in a love scene in an episode of the ABC series Brothers & Sisters (Sally Field, Rachael Griffiths, Calista Flockhart…) this week. According to our best friend in the US, Beth Sereni.
And Blue Monday will be featured in the upcoming Nancy Drew movie, to be released next year.
Remember to check out our MySpace site.