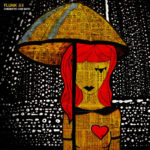 We are happy to tell you that we have finished a brand new studio album, 'Chemistry and Math'.
Album to be released on September 29 – streaming, download, CD and vinyl.
Tracklist:
TMTTUOT
Chemistry and Math
Petrified
June, July
Outsiders
Assassins. With Water Guns
Pheromone. Fade Away
Your Beautiful Lies
Reprise
Hello. Planet Awesome
News about live shows soon.
Also we will release 'Petrified' on streaming and download on June 23.